Hello and welcome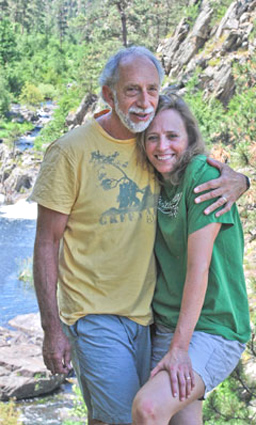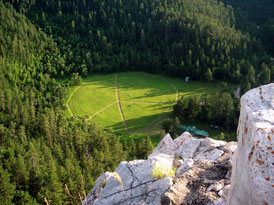 Welcome to the Stratobowl!
Whether it's a stay at one of our Black Hills vacation homes, a taste of our music or perhaps Cory's wedding officiant services, we'll do our best to make your experience unique and beautiful.  
Vacation homes. We have two vacation homes which are located in an incredibly beautiful and isolated settings alongside Spring Creek. As you enjoy your stay, you might see local bighorn sheep. Or, you might just decide to indulge in the pleasures of jumping into the creek. The homes can sleep family or friends (up to 6 adults, plus children). While close to Mt. Rushmore and Black Hills attractions, they are also very convenient to Rapid City.  Features include large windows and unique setting, comfortably immersing guests into nature - it couldn't be better.  
Weddings. If you are looking for a wedding officiant in the Rapid City or Black Hills area, Cory would love to help. She is a licensed wedding officiant who is able to create unique ceremonies that match your story. She will meet with you and hear your vision for your wedding day and ceremony.
We feature a "Wedding SPECIAL" ceremony right here in the Stratobowl for those are looking for a simple and easy ceremony, where location is important. Plus, we offer two vacation homes, if you wish to relax and make the Black Hills a destination.
Music. We perform regularly around the Black Hills and write most of songs. Our songs have been played on South Dakota Public Radio. Our CD, titled "Beneath the Surface", is filled with music that we are sure that you'll enjoy. We are working on a new CD which will have more "blues" influence and will include our violinist, Ingrid Lane. We are available for house concerts and special events and, also, we can write a song for a special person or event.
The Stratobowl. We live in the Black Hills of South Dakota in a place known as the Stratobowl. This geological wonder is carved from the combined effects of water erosion and the uplift of a fault line in the rugged Spring Creek canyon. Secluded and idyllic, the property is reminiscent of another era. Maybe it is the silence, the old limestone cliffs, or the song of the creek meandering through the seasons. As these ancient voices surround us, we breathe in all the natural beauty. Peace melts into our being and comes out as creative expressions. When the moon is full, the canyon becomes an illuminated, mystical experience. That is why, at one time, this place was named "Moon Valley". Then, in 1934 and 1935, the Army Air corps and National Geographic Society launched manned balloon flights into the stratosphere from here. It was then, that the family field aquired its new name of "The Stratobowl" while becoming the birth place for the space age. Check out the amazing history of the Stratobowl.